It has been four years since I got a job at an advertising company. After working like a workhorse at night and on weekends while learning the ins and outs of advertising, I was transferred to the research and development department and started research and development on the theme of "ethnography". Ethnography, translated as "ethnography" in Japanese, is the study of what kind of society the ethnic group is studied and how they live. In ancient times, such as Marco Polo's "Observations of the East," it often took the form of travelogues that introduced life in regions away from Europe. Eventually, when colonial rule by Western European countries began, ethnography of the controlled areas flourished in order to govern more effectively, so the image of living in unexplored land for a long time to observe and report has come to be had, but in recent years it has also been used as a method for analyzing the society of one's own country such as politics and subculture…
I studied cultural anthropology at university and did long-term fieldwork in Zimbabwe in Africa and Sakushima in Aichi Prefecture, so I knew about the ethnography approach itself, but I was surprised at first that a humanities discipline such as sociology could be a very useful approach for corporate business and design work. Through participating in the Ethnographic Praxis in Industry Conference (EPIC), an international conference on business ethnography, and concluding partnerships with American companies, he introduced ethnographic methods and researched how to use them in the development of products and services. First, we recruited colleagues within the company and, with the support of partner companies in the United States, conducted fieldwork such as vacuum cleaners and cosmetics.
I wonder how a person cleans his house? The short answer to this question is "use a vacuum cleaner", but it is very difficult to explain in detail. We visit the homes of about 6 people for about half a day and first ask them how they usually clean. After that, they actually clean it and observe it while taking a video. When you're done cleaning, ask questions about your actions while cleaning, how you feel while cleaning, and what you think behind it. Even after returning to the office, I re-read the notes of the stories I heard, and repeatedly watched the videos to analyze them and create reports.
Compiling a report is a difficult task, but it is not a business unless you not only understand how to clean, but also draw what kind of vacuum cleaner you should develop and what kind of cleaning experience you should provide to users in the first place, develop it as a product or service, and have users buy it and pay for it. People in the profession called researchers are good at research, but it is engineers and designers who develop vacuum cleaners, and it is so-called product managers and marketers who manufacture and sell them as products, so it is more difficult to work with people from different occupations, come up with better ideas, and turn them into reality.
By conducting fieldwork on vacuum cleaners and cosmetics, and producing not only surveys but also ideas and prototypes of new products, the possibilities of ethnography became apparent, and while presenting them both inside and outside the company, we received requests from food companies and started developing seasoning products.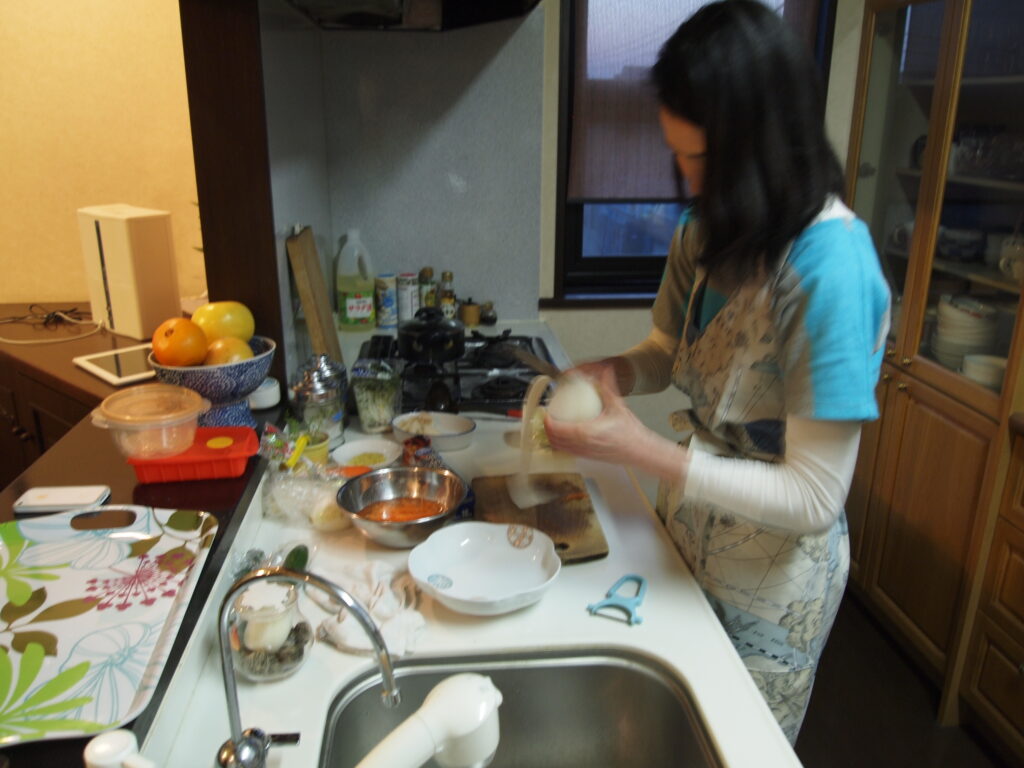 They visit their homes, listen to stories about cooking, and observe how they cook. They also talk about how to prepare menus, how to procure and preserve ingredients, and how to communicate with family. Time flies by for a half-day interview. On the way back, for some reason, they thank me for saying, "I was glad to hear you today, thank you, don't forget me." Listening to people is a very interesting thing, and it may actually be a valuable opportunity for the person you talk to. Back at the office, I analyze it, hold a workshop (discussion) with the client company for several days, and give shape to the idea of a new seasoning.
Ethnography work is one of the starting points of my work as a story activist, which is to collect and analyze stories, create something new from them, and give back to society.